Intellectual Output 2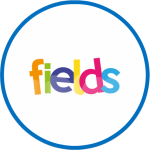 Private Group
active 5 years, 6 months ago
Partners will define the contents of the OER, that will constitute the "FI.E.L.D.S. – Financial Education Learning Digital Solutions" multimedia product, subdividing the research work and elaboration of contents of the training pills in order to help beneficiaries to:
– Familiarise themselves with the concept of money, spending and saving, also by analysing and solving basic practical situations that include its use.
– Understand different forms of money and different uses and begin to reason on the concept of "choice" between forms of allocation of financial resources.
– Learn the rules on the use of money in daily life (buying goods and services, forms of payment, concept of credit and debt, etc.) and the importance of the respect of money in making choices in future life
– The main soft skills that constitute the basis of entrepreneurial mentality and behaviour
– Understand what a business idea is and how to start up a business that produces goods and/or provides services
This is a private group. To join you must be a registered site member and request group membership.